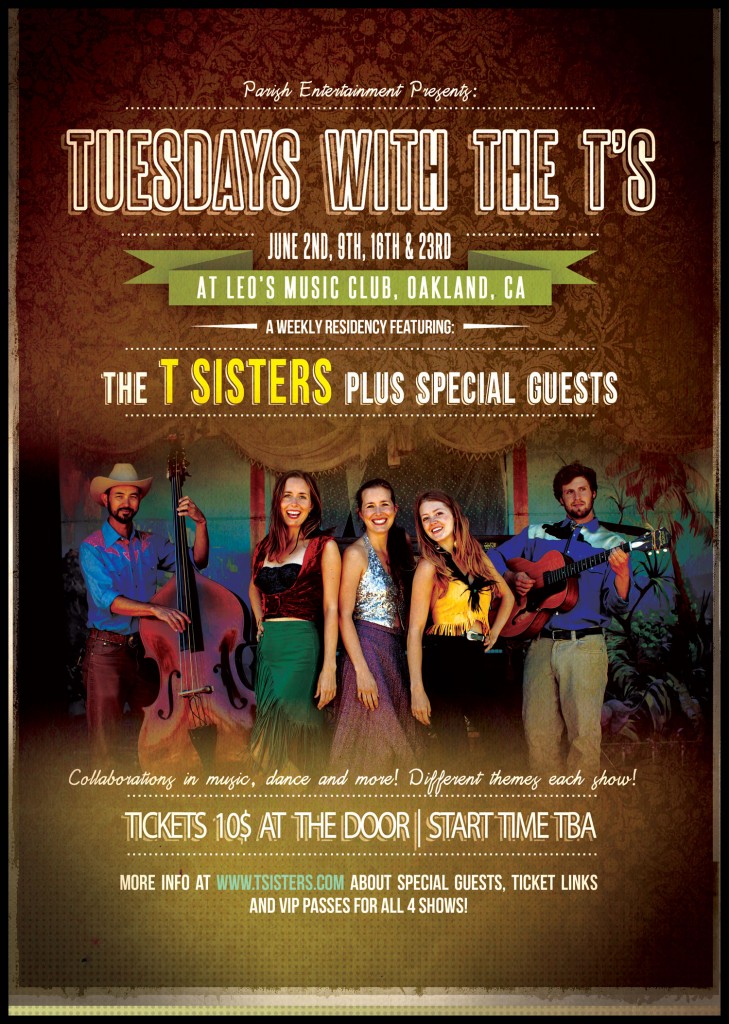 Join us for "Tuesdays with the T's" at Leo's in Oakland!
a variety show style residency at Leo's Music Club
We are excited to announce our residency at Leo's Music Club on Telegraph in Oakland for the first 4 Tuesdays in June. We'll be taking this as an opportunity to collaborate with many different local musicians and performers and try new things out that we wouldn't necessarily be able to try at any T Sisters show. We will announce a different theme for each show and some of the performances will be inspired by these themes, so stay tuned!
Leo's is allowing us to do what we want with the space on these 4 Tuesdays and have fun with these events. We're very grateful for this unique opportunity to somewhat fuse our T Sisters show with the collaborative and multi-media aspect of our Chthonic Theater variety shows. We hope you'll join us for some or all of these shows as they will each be very different with unique collaborations and tunes. Stay tuned for a VIP deal for special access to all 4 shows!