We had an incredible time on the 3-week Tour d'Amour IX around California with the fabulous "funk pop 'n roll" band ALO!
We had the opportunity to play at great rooms all over California–from the Belly Up in Solana Beach, Grass Valley Center for the Arts–to legendary rooms like the Troubadour in LA. The final show of the tour was at The Fillmore in San Francisco–one of the greatest music venues out there!
See more photos here.
The talented fellas of ALO were super welcoming to us and even had us sit in on a couple of tunes during their set throughout the tour.
We had a blast singing Abba's "Dancing Queen" and "Lay All Your Love on Me" as well as a saucy rendition of the Pointer Sister's version of "Fire" (Bruce Springsteen.)
See video of "Fire" here.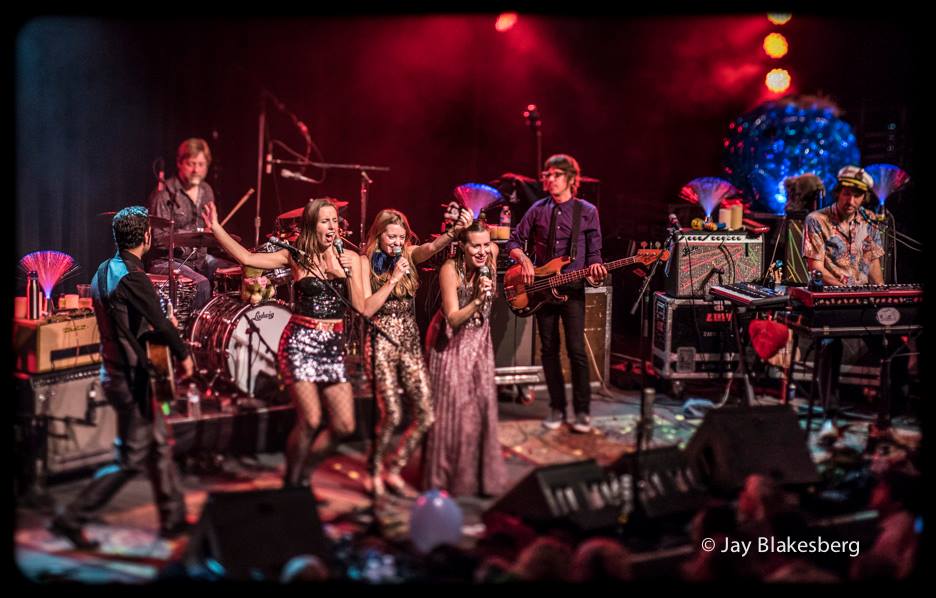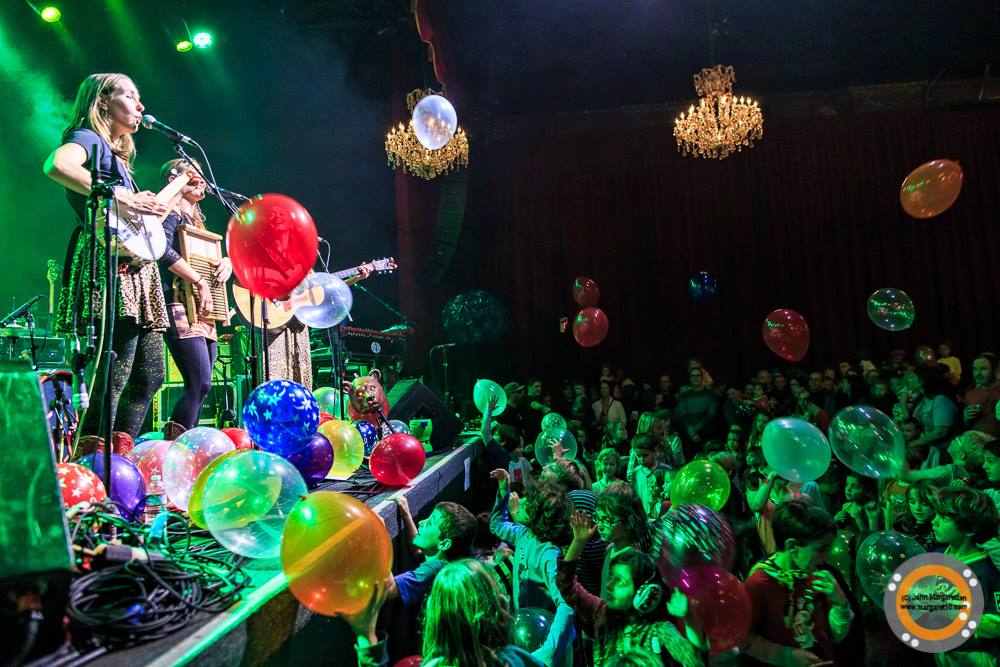 The ALO fans were extremely encouraging, and even the youngsters at the kids matinee armed with an arsenal of balloons welcomed the T Sisters to the stage with smiles!  
At some points we couldn't seen our instruments and each other through the barrage of balloons, but everyone was having a good 'ol time.
And then there was the epic encore…we hopped on stage with a cast of incredibly talented musicians including members of Nicki Bluhm and the Gramblers, The California Honeydrops, Ross James, and more!  
It was truly a treat to lend our voices to such a star-studded salmagundi!