Tour d'Amour IX is finally here! We're thrilled to be spending 3 weeks in February supporting ALO (Animal Liberation Orchestra).  Each year for the past nine years, ALO has organized a winter tour taking them to some of the greatest venues in California.  The T Sisters are grateful to join as support this year!  We met and collaborated with members of ALO at High Sierra Music Festival, and look forward to more collaboration this February.
About ALO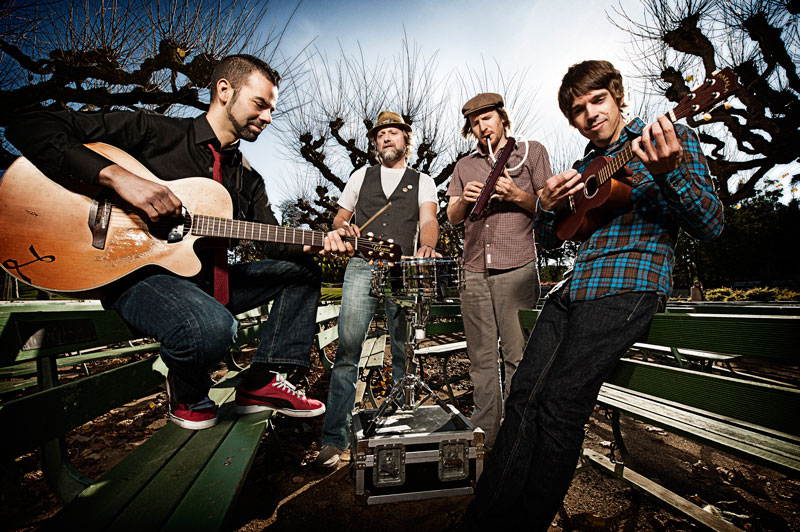 Steve Adams — bass, vocals
Dave Brogan — drums, vocals
Zach Gill — keys, ukulele, vocals
Lebo — guitars, pedal steel, vocals
"We've never fit into any quickly digestible category," says ALO's keyboardist/singer Zach Gill. "It's just a different kind of experience."
With its delightfully vibrant blend of inventive musicality and genre-blurring reach, Sounds Like This sees ALO operating with fresh verve and vitality, their always-kaleidoscopic funk pop n roll aglow with exceptionally ebullient songcraft and deliriously danceable grooves. The California-based band's fourth Brushfire Records release showcases their unfettered passion, wit, and imagination while simultaneously exploring hitherto uncharted musical terrain. Invigorated by an unstructured approach to the studio process, ALO have accessed new avenues of resourcefulness, resulting in a truly distinctive collection of songs that adroitly captures all the glorious ingenuity and adventure of the band's legendary live sets.